How to Choose (or Lose) a Belly Dance Instructor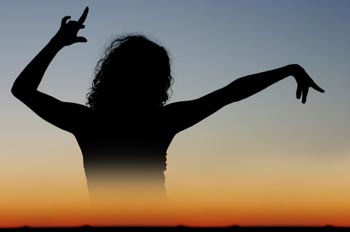 Would-be dancers living in small town USA are often stuck with just one teacher. Or worse, they have to settle for learning from a DVD. I shed a tiny, shiny tear for these poor girls (don't want my eyeliner to run.) I'm very lucky to live in a big city that has half a dozen qualified instructors within reasonable driving distance. I got to choose the perfect belly dancing environment for me.
If you have the opportunity to take intro classes from multiple teachers, here are some tips for finding just the right fit:
Acceptance
Belly dance is an art form that embraces a wide variety of body sizes. Weight loss is still a hot topic of discussion in this environment; but it should never be a requirement. A good teacher will be proud to have you perform with her troupe based on your ability to correctly execute technique, not because of how skinny you are.
Class Costs
No matter what an instructor is charging for private or group lessons, it will be a pittance compared to the expense of costuming, travel, props, seminars, etc. Don't let an extra $10-15 per hour keep you from choosing the teacher you like best - it will be worth it.
Focus
Not every troupe has the same purpose. Some are mainly interested in performing for fun, others for profit. Some instructors don't pressure you to perform at all. Find a group that matches your goals. That way, you won't feel left out.
Adaptability
Not everyone has the same level of physical ability or fitness. Stay away from teachers who are so rigidly attached to their choreography that they won't adapt a move to accommodate a disability or injury.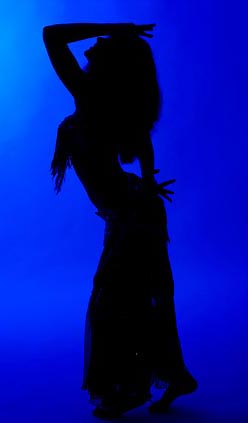 Patience
Watch how an instructor treats the slowest, least coordinated person in the class. That's a good indicator of the kind of supportive attitude you can expect when you are having an off day. An expert teacher is able to handle students at multiple skill levels simultaneously.
Giving Spirit
Not all belly dance instructors are willing to teach you everything they know. Some have one repertoire of moves they teach students and another set they reserve for their own performances. If you are lucky, you will find someone who doesn't hold back and shares all her best dance secrets with you.
How to Break Up With Your Belly Dance Teacher
Not all student/teacher relationships last forever. If you feel it is time to spread your Isis wings and fly, do this as gracefully as possible. How you handle this process can have a big impact on your reputation in the belly dance community (it's a small world, after all).
Are you switching to a different instructor so you can experiment with a new style? It is fine to talk about this decision openly. However, if you are leaving over an interpersonal dispute, keep your reasons to yourself. Belly dancers are wonderful, caring people who love to share - especially when it comes to the details of the latest cat fight. Be the bigger dancer and try to say only nice things about your former teacher.
If you are starting your own troupe, don't pilfer your teacher's students or her choreography. That should go without saying, but not everyone shows this professional courtesy. You need to know how to build a dance from scratch and successfully market yourself to bring in new students. Otherwise, you really aren't ready to claim your independence.
Other Articles
© 2004-2021 Zarifa's Touch of Egypt
Licensed for publication by Shasta Daisy McCarty
---
Zarifa's Touch of Egypt · Boise, Idaho 83646 · Contact