Belly Dance Classes
See belly dance class information on Zarifa's new site, EmpoweringBellyDance.com!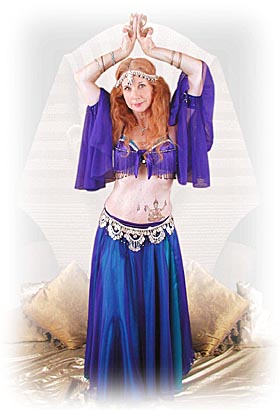 Zarifa has a new web site dedicated to the Dance! We will soon move all dance-related information to Zarifa's new site, dedicating Zarifas.com to belly dance supplies and Egyptian decor. Now you'll find dance class information, inspiration, and upcoming events on EmpoweringBellyDance.com and we invite you to join her San Diego Belly Dance Meetup Group for dance classes, private lessons, and dance workshops.
Zarifa has been dancing since the age of 5 with Tap, Hula and Jazz. It wasn't until she trained under Yasmina that she found her true passion, Belly Dancing. Zarifa learned most of her graceful handwork from Yasmina, but went on to study with some of the greatest belly dancers of all time including Mesmera, Delilah and Fat Chance Belly Dance, and continued to take different workshops while dancing professionally in Reno, Nevada. In 1997 she moved to Oregon and opened Zarifa's Touch of Egypt in Grants Pass, a dance studio and store specializing in Egyptian decor and belly dance supplies.
As proprietor of Zarifa's Touch of Egypt, Zarifa held many fund raising dance benefits in the Rogue Valley for the Womens' Crisis Center, Muscular Dystrophy, Humane Society, Hospice and March of Dimes. She also hosted a free monthly Community Belly Dance show in Grants Pass to share the joy of dance with the community and offer a place for newcomers to The Dance to shine.
Beginning through Advanced Classes: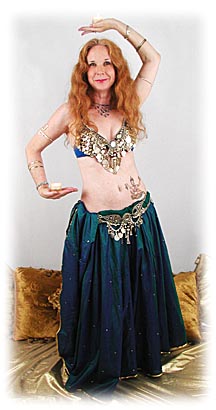 Lifts, Drops, Circles & Slides
Camel
Body Wave
Forward & Backward 8's
Shoulder Rolls & Shimmies
Wrist Slides & Flutters
Veil Work
Zills
Snake Arms
Candle Work
Recently relocating to the San Diego area, Zarifa has shared her love of this ancient dance with beginning classes and private lessons since May of 2011. Many of Zarifa's students enjoy her classes as a fun way to exercise and train their bodies to The Dance as well. This ancient and magical dance will awaken your creativity and unleash the confidence and grace you never knew you had. Belly dancing is an exercise of both the body and the mind; it can improve your health and release many of the stresses of day to day living.
Belly dancing is an expression of mind and body for women, by women, and we have been dancing since the beginning of time, not for men, but for ourselves. Join Zarifa in this rewarding dance by contacting her through her San Diego Belly Dance Meetup Group or her EmpoweringBellyDance.com web site.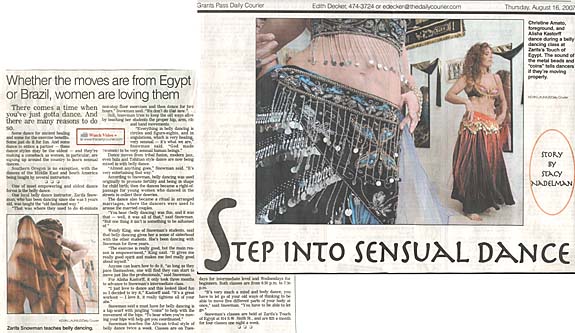 ---
Zarifa's Touch of Egypt · San Diego, CA 91942 · 619-303-1667 · Contact